Akiko Kato
Originally from Kyoto Japan
Founder and designer of Beroep Tech
How did you get started?
I originally studied classical music. I played the piano. But I always knew I didn't want to be a teacher. I was surrounded by teachers. My aunt and grandma used to be a teacher but I wanted to live a different way. I was given an electronic organ when I was about 3 years old but I got tired of playing the organ because it was so easy. But then my mom suggested I start the piano.
I believe that musical background reflects my creativity today.
How did you transition to the industry you're in now?
I moved to NY in the 90s and studied product design at Parsons and back then there was a metal major. Now that doesn't exist. I really enjoyed studying there, especially because my style wasn't classic. I knew my style was contemporary, modern. I was given the space to develop my ideas fully.
After graduating, how did you start your own brand?
I had no idea because school never taught me how to make a business. They just taught me how to develop design skills but I had to figure out the business side. I used to work for other designers but it was really hard and strict. I was so exhausted. Back then I created jewelry in an organic style because that was more mainstream and I felt people wouldn't accept my contemporary style. But I wasn't satisfied by doing that so I started to launch some contemporary pieces and it was picked up by New Museum shop and some other museum shops. That's when I first felt I could develop my own line.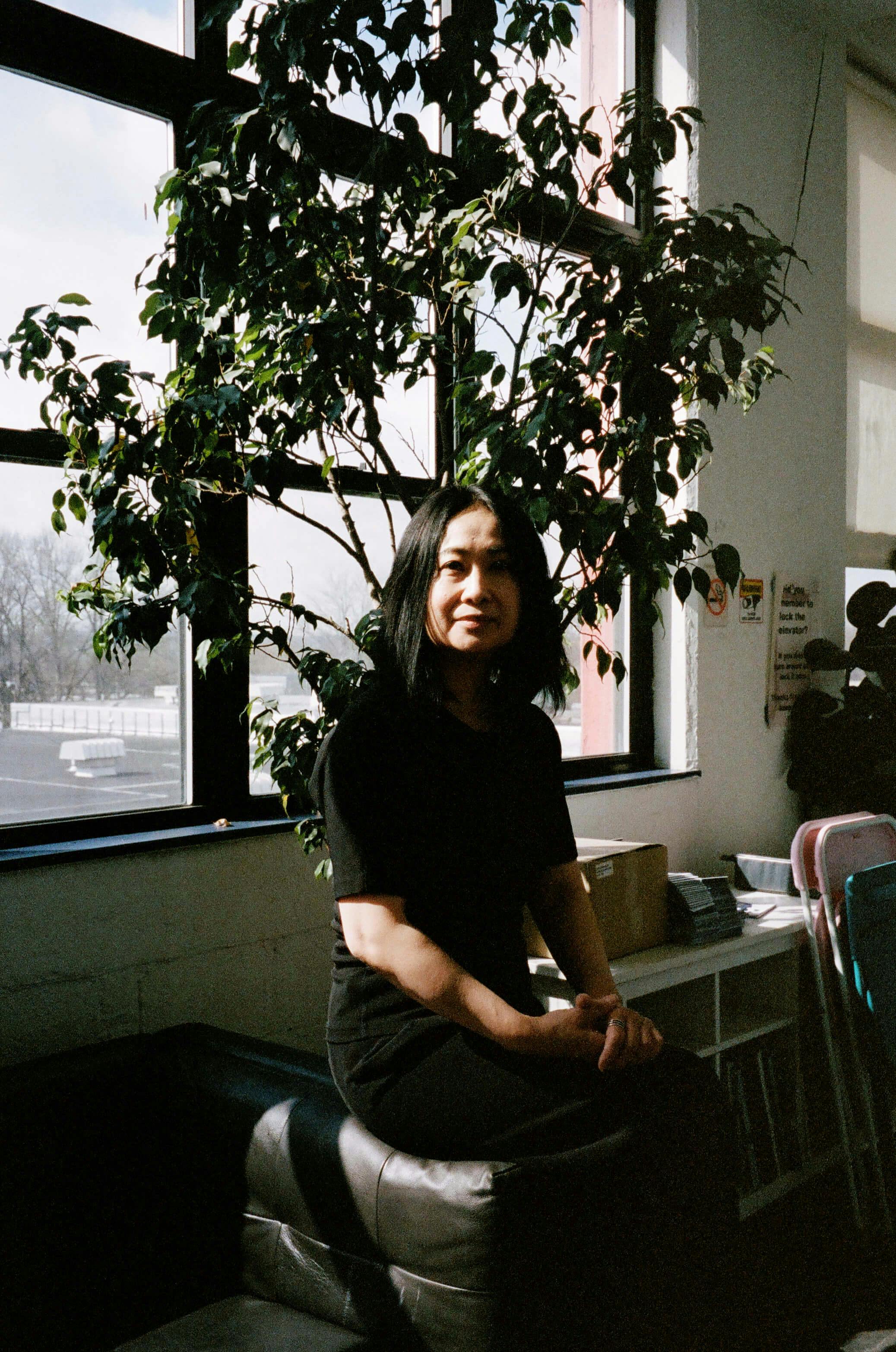 How did the idea of your brand come to be?
My brand name is strange: Beroep Tech. Beroep means profession in dutch and I put tech at the end. Most jewelry designers use their name and then jewelry design at the end. For example, my name is Akiko Kato and the name would typically be Akiko Kato jewelry design. I tried to be really different and get people to question my brand. I wanted them to think, what is this? How do you pronounce it? Using my name would have given people an idea of the brand before seeing it. Like "Oh, she is from Japan" or "She's a Japanese designer". That's giving people an initial impression that I want to avoid. I also don't want people to think this is women's jewelry or men's jewelry. I want to make it gender neutral. And then people say, unisex. But the unisex idea is based on 2 genders and I don't have those ideas. The name is neutral and encompasses that idea.
What kind of community are you trying to create?
It's for a wide range of age, any race, any gender, that's my concept. It's an inclusive community. I don't target a specific kind of community.
Why did you decide to join CSM?
I passed by one day and I recognized this space was being constructed. I was wondering what was happening inside. And I sensed it was going to be a really beautiful place and that really good things would come of this place. And I looked up the space and emailed them. I just followed my intuition.
This is a really good location and a nice environment. It's an Asian themed market and I'm so happy to be a part of this.
What kind of community has CSM created in chinatown?
I think as an Asian living in NYC we are a minority. And we feel ignored in a way. The Asian community is so much bigger than we think and exposure is so small so that's why in general, Asian people think there aren't as many of us. But CSM helps expose how big the community is.
And this place is very forward thinking. The space captures what is going on today. For example they have a podcast station. It's hard to trust the media and I don't watch TV anymore and I'm not sure if the newscaster is telling the truth so I feel like the kind of podcasts created at CSM really represent the people's voice.
What is your go-to vendor at CSM?
Samurice because they have a grilled fish that reminds me of home.
And I like Office Coffee. They carry Supermoon Bakery and I'm a big fan of them. It's the best. I like the salted caramel donuts. It's so sweet and dangerous. I usually stay away from sugar but that is one of the best.
Tell me about a memorable experience that happened at CSM
Recently, one customer was looking for a certain style of earring and she told me that she was in South Africa and she saw a lady who wore big hoops and asked her, where did you get those hoops? And the lady told her, she bought it at Canal Street Market. This happened in South Africa!! I was really touched. She was super excited that she found my earrings in South Africa.